Harlequins News
Harlequins skipper Chris Robshaw will not let his fitness levels slide in the off-season in case the British & Irish Lions need his services in Australia
From February to April 2013, the Aviva Premiership Rugby Trophy Lift took place at Premiership Rugby Clubs across the country in a search for the ultimate Fan Power, competing for the chance to carry the coveted Aviva Premiership Rugby Trophy to the Twickenham pitch side at the Final on Saturday 25th May.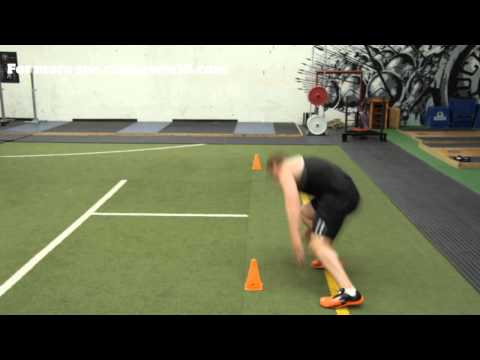 An exercise to test agility, quickness and fluidity of movement, this forms part of a fitness testing session put together by John Dams, Harlequins head of strength and conditioning. The 3 cone test was originally used by NFL players, but is now being widely used in rugby.
Harlequins' Prop Will Collier talks you through the perfect line-out lift
Aviva Premiership Rugby consists of 22 rounds with round 22 taking place on Saturday 4th May 2013. Here are the highlights of the semifinals. Leicester Tigers vs Harlequins 33 – 16 | Aviva Premiership Rugby SEMI FINAL Saracens vs Northampton Saints 13 – 27 | Aviva Premiership Rugby SEMI FINAL
QUINS WIN SEES TOP FOUR CEMENTED Hobart Harlequins remain second in the Tasmanian Rugby premiership table, despite clocking off early in an inconsistent 38-10 win over AMC Vikings at Rugby Park on Saturday. Quins led 28-0 at half-time and only scored from 95 metres on full-time to level the second half scoring.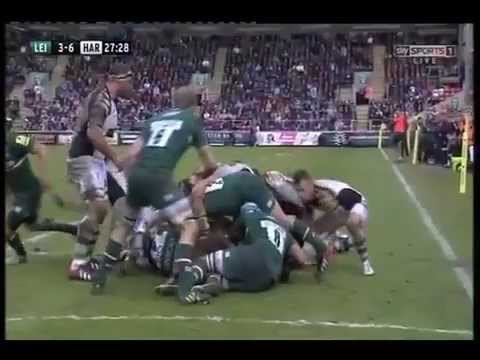 Tom Croft and Mathew Tait scored a try each in the Aviva Premiership semi-final win over Harlequins but as important were their try-saving tackles during the first half.
Tom Croft is hitting the kind of form that could make a glass eye weep with unbridled joy. This no doubt means he'll get broken before the first British & Irish Lions test, but we can dream while it lasts…
Tom Croft played a key role in Leicester Tigers' 33-16 Aviva Premiership semifinal win over Harlequins at the weekend, scoring a great try and making a very impressive try-saving tackle. They will face Northampton Saints in the final on May 25th. Croft spent a large part of the season out recovering from a serious neck injury, but this year has returned strong, showing the kind of form that excited fans when he first came onto the scene.